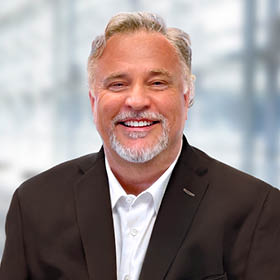 Jay Duke
National Managing Principal of Advisory Services
CPA
Executive Summary
Jay Duke has more than 35 years of public accounting experience and leads BDO's Advisory practice.

During his BDO career, Jay has served on the BDO Board of Directors and as the National Assurance Business Line leader, as the office business line leader for the Dallas practice office, and as a member of the firm's national marketing task force. Currently, he is a national industry group leader.

As an engagement partner, Jay has led numerous audit and consulting engagements for a diverse client base, assisting clients with mergers, acquisitions, hostile takeovers, and divestitures. He has provided consultation on public offerings, complex transactions and reporting requirements, arbitration matters, and discussions with the Securities and Exchange Commission (SEC).

His industry experience includes manufacturing and distribution, real estate, retail, financial services, and franchising.

Prior to joining BDO, Jay worked in the internal audit and cost accounting staff of a Fortune 100 international agricultural corporation.
American Institute of Certified Public Accountants
BDO International Advisory Leadership Group, Presiding Member
International Franchise Association, Board Member
Leadership Dallas, graduate of invitation-only forum recognizing and promoting civic leadership in the business community
Louisiana Association of Certified Public Accountants
Texas Society of Certified Public Accountants
B.S., Accounting, University of Illinois