Hyperspeed Heroes' Plans for Growth in 2022
Hyperspeed Heroes' Plans for Growth in 2022
Early winners are emerging from the turbulence of the last two years and are beginning to achieve breakaway performance. The next 12 months will be make or break as the window to capture new opportunities continues to close. Businesses will need to make smart decisions swiftly to navigate a dynamic business environment, gain a competitive edge and achieve what we call "hyperspeed value".

We analyzed the most successful companies' plans that we surveyed as part of BDO's 2022 CFO Outlook Survey to discover what these "Hyperspeed Heroes" are doing to achieve hyperspeed value in the year ahead.
Profile of a Hyperspeed Hero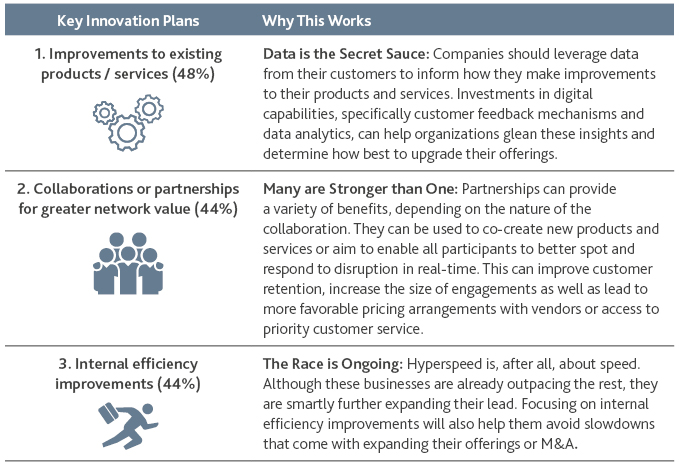 In the months ahead, these high-performing businesses are poised to widen the gap between them and the rest of the pack. But it doesn't mean it's too late for everyone else – the moves you make over the next 12 months will determine whether you join them or fall behind.