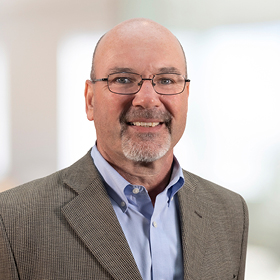 Hank Galligan
National Technology Practice Leader
CPA
Executive Summary
As BDO's National Technology Practice Leader, Hank drives vision and strategy to deliver issue-based solutions for public and private technology companies with a team of audit, tax and advisory professionals. He believes that having a deep understanding of the issues impacting our clients help them face the future with confidence and harness their potential.

Hank has more than 34 years of experience working with technology companies to help them achieve growth goals, including IPOs, private equity investments, regulatory compliance and strategic sales. Previously, Hank served as an Assurance Principal and leader of BDO's National Software Industry Segment with areas of focus including: revenue recognition, business combinations, complex equity instruments and stock-based compensation, SEC compliance, and internal controls.

As co-leader of BDO's Exceptional and Engaged People strategic initiative, Hank spends time working with team members to cultivate successful career paths. "People First" is a core value at BDO and a critical part of his role at the firm.
American Institute of Certified Public Accountants
Massachusetts Society of Certified Public Accountants
M.S., Accounting & Taxation, University of Hartford
B.S., Northeastern University