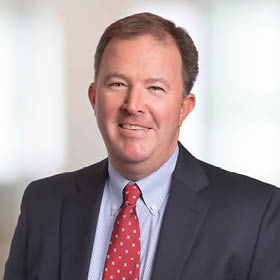 Greg Gratteau
Managing Director
SHRM
Executive Summary
Greg Gratteau serves as the Human Capital Management Services leader within BDO's Business Services & Outsourcing (BSO) practice, offering services that span from strategic Human Resource (HR) due diligence to recurring support for day-to-day HR functions within client organizations. With more than 20 years of experience, Greg aims to drive a common operating vision, as well as develop and implement key HR strategies and initiatives that empower the employee's experience.

Experienced in serving both publicly-traded and privately-held companies, Greg's skillset spans strategic business leadership; compensation and benefit design; organizational development; talent management; HR information systems (HRIS) management; mergers and acquisitions; and labor relations. He has led teams in Fortune 500 companies and mid-market organizations. He is particularly skilled in developing integrated HR programs across all business areas to support strategic plans and objectives.

In a recent global leadership role, Greg served as the technical expert responsible for advising business leaders in all HR-related activities, as well as executing human resource strategies in line with the imperatives of the business.
HR Certification Institute
Society for Human Resource Management
B.S., Sociology (Business Administration emphasis), University of California, Los Angeles