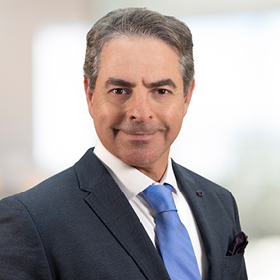 Gary Sturisky
National Managing Principal, Strategic Delivery & Capacity Center Leader
Executive Summary
A seasoned advisory leader with 25+ years of public accounting experience, Gary serves as National Managing Principal of Strategic Delivery and Capacity Center Leader. He's responsible for outcomes for our clients and people, as well as strategy, quality and seamless integration of BDO's global and U.S. capacity centers through a unified delivery model.

For more than two decades, Gary has advised numerous U.S.-based companies on how to successfully work with offshore providers and global workforces in India, South Africa and Romania.

Prior to joining BDO, he served as a senior partner and private equity advisory leader for a Big Four firm and as global managing partner of a Big Six firm's consulting practice.

Recognized by his peers as a transformative leader, in 2015 Gary was named a Top 25 Consultant for Excellence in Leadership by Consulting Magazine. He authored Crunch Time: CPA Survival in a Predatory Environment, published in 2020 and available globally.
American Institute of Certified Public Accountants
Certified Management Consultant
SAP Certified Consultant
Master of Business Administration, Duke University
Master of Science, Georgia Institute of Technology
Bachelor of Accounting Science, University of South Africa