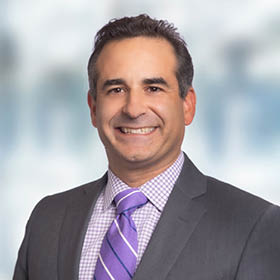 Elliot Binder
Tax Market Leader
CPA
Executive Summary
Elliot has more than 20 years of public accounting experience, providing tax consultation and compliance services to the technology industry including, but not limited to, software, hardware, life science/biotechnology, semiconductor, energy (green technology), and internet-based services. In addition, he has worked with clients in the consumer, manufacturing, public relations services, restaurant, and real estate industries.

Elliot has significant experience serving public and private consolidated corporations and pass-through entities. As part of his hands-on style, he has proactively approached clients with planning and risk reduction opportunities and multi-national tax saving strategies. In addition, he has technical experience with preparing income tax provisions (ASC 740), uncertain tax position accounting and documentation, inbound/outbound international tax transactions, research and development (R&D) credits, merger and acquisition (M&A) due diligence for tax, multistate tax issues, tax controversy, and initial public offerings (IPOs).

Elliot has assisted companies working through various tax provision issues including APB 23 elections, acquisition accounting, valuation allowance considerations, goodwill impairments, and other tax accounting needs. In his time at BDO, Elliot has been the acting tax lead at various public and private companies reporting directly to chief executive and chief financial officers regarding global tax strategy and tax operating functions as on a regular basis.

Prior to joining BDO, Elliot spent a part of his career serving as a director of finance for a private Bay Area company.
American Institute of Certified Public Accountants
M.S., Taxation, Golden Gate University
B.A., Business Economics with an emphasis in Accounting, University of California – Santa Barbara