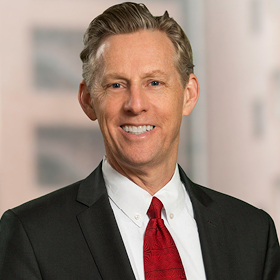 Doug Hart
Assurance Partner; National Technology Practice Co-Leader
CPA
Executive Summary
Doug has 38 years of experience working with hundreds of leading businesses with a focus on the software, media and consumer sectors. He has significant experience with multinational private and public companies, mergers and acquisitions, and IPO's. Doug is an alumnus of a Big Four firm where he spent 21 years, including being designated as a Global Account Partner, to lead the Firm's largest multinational client audits.

Doug is known for his proactive, hands-on style with clients and effective communication with C-Level executives and boards. With 28 years as partner with large global accounting firms, Doug is effective at evaluating not only technical accounting issues, but their business context.

Doug is a frequent commentator in forums such as CNBC Squawk Box, Bloomberg TV, The Wall Street Journal, Forbes, Reuters and Dow-Jones Market-Watch.
American Institute of Certified Public Accountants
California Society of Certified Public Accountants
B.A., Business Economics and Accounting Emphases, University of California, Santa Barbara (with high honors)