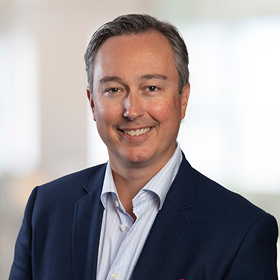 Daniel Fuller
Managing Partner; Tax ESG Strategy and Services National Practice Leader
CPA
Executive Summary
Dan is a Managing Partner who leads the firm's Tax ESG Strategy & Services and BDO's UK Tax Desk. He oversees various BDO specialty tax practices and currently serves as interim leader of the Tax Performance Engineering practice. Dan brings unique specialized experience over his 25 years, which ranges from tax consulting for complex business organizations and their owners, to understanding the nuances and industry complexities that Private Equity backed entities face, as well as consulting on tax and business planning opportunities with high-net worth families and family offices. Dan uses his unique experience to bring his clients the latest business insights surrounding tax accounting method issues, business and green energy incentives, international tax planning and most recently CARES Act tax planning where he works to maximize benefits while minimizing risk.

What Dan's clients appreciate most is his ability to bring forward solutions that consider not only the business and operational impacts, but also the total tax liability effects to a business, which can often be one of the largest expenses to an organization. Under Dan's purview are various specialty tax practice areas within BDO, including the firm's green energy tax incentives, research and development (R&D) tax credit, fixed asset consulting, and accounting methods, which allows him to clearly consider all the various areas of total taxation.

Dan is frequent presenter for the AICPA and other professional organizations. His articles or quotes have appeared in publications such as The Tax Journal, Corp! magazine, USA Today, The New York Post, and the Los Angeles Times.
American Institute of Certified Public Accountants
Michigan Association of Certified Public Accountants
B.S., B.A., Central Michigan University
Dan has served in leadership roles on the Grand Rapids Public Library Foundation, the Grand Rapids Broadway, Habitat for Humanity Board, Central Michigan University Accounting Advisory Board, and the Aquinas College International Business Advisory board.