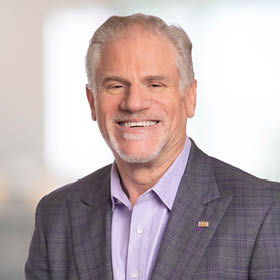 Christopher Tower
Managing Partner, Sustainability & ESG
CPA
Executive Summary
As the Firm's Sustainability and Environmental, Social and Governance (ESG) Strategy and Services Leader, Christopher is responsible for BDO's delivery of ESG related services to clients and the oversight of BDO's corporate ESG strategy, which includes defining BDO's ESG vision, policies, and practices, and examining and integrating sustainable business practices into BDO's corporate culture and everyday operations. He also leads BDO's ESG Leadership Team and Center of Excellence. The Center, comprised of professionals with deep ESG knowledge, helps clients – and BDO professionals – navigate and address ESG-related needs and sustainability regulatory and reporting requirements. In his role, Christopher represents the Firm amongst the standard setting, investor, board, corporate and issuer communities.

Christopher is a member of BDO's Executive Team, a group of senior leaders responsible for determining and communicating the firm's strategic priorities and key opportunities for sustainable growth.

Christopher Tower has 38 years of public accounting experience, including client-facing service delivery, practice operational oversight, and audit quality and professional practice oversight. He has provided audit and other attest services to a diverse mix of privately and publicly held clients across an array of industries.

Most recently, Christopher served as BDO's National Managing Partner for Audit Quality and Professional Practice where he led a diverse team which achieved significant growth in the Firm's assurance professional practice resources, technology and methodologies. In this role, Christopher oversaw BDO's audit methodology, accounting and audit consultation functions, SEC services, global services, quality management, independence and risk management. Prior to that, he served as BDO's West Regional Managing Partner, overseeing audit and other attestation operations.

Christopher has previously served on BDO's Board of Directors and has chaired BDO's Audit Quality Committee, the Audit Partner Annual Audit Quality Assessment process, and BDO's Assurance Committee, which sets the Firm's policies and methodology with respect to audit and other attest services. He also oversaw the development and implementation of the Firm's annual plan for improving audit quality and the Firm's annual Audit Quality Report.

In his role as a member of BDO's Executive Team, Christopher has been a key advocate and instrumental driver of strategic initiatives that help advance the Firm's sustainable business practices, such as the Firm's flexible workplace strategy, its diversity, equity and inclusion strategy, and its approach to charitable giving. Christopher has also championed a variety of programs focused on employee engagement and strategic relationship management.
American Institute of Certified Public Accountants
California Society of Certified Public Accountants (CalCPA)
Center for Audit Quality, Professional Practice Executive Committee
B.S., Business Administration, University of California, Berkeley
Laguna College of Art & Design, Board Trustee and Executive Committee Member
Pacific Symphony of Orange County, Board Trustee and Executive Committee Member