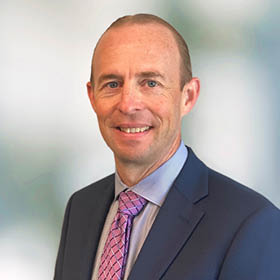 Chris Swanson
National Managing Principal – Assurance Special Operations
Executive Summary
Chris is a seasoned audit and advisory leader with 30+ years of public accounting experience. As National Managing Principal of Assurance Special Operations, Clients, Markets and Pricing, Chris works with leaders across the firm and guides the practice through all audit methodology changes while identifying ways to enhance the audit approach.
He also focuses on improving business operations and assists the large accelerated filers program to add marquee clients and build audit capabilities.
Prior to joining BDO, he spent the majority of his career with a Big Four firm, serving in a variety of leadership roles.
American Institute of Certified Public Accountants
Minnesota Society of Certified Public Accountants
B.S.B., Accounting, University of Minnesota – Carlson School of Management