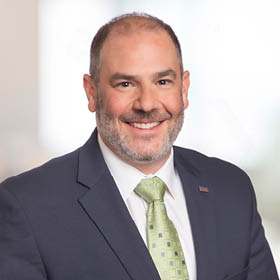 Benjamin White
Tax Market Leader
CPA
Executive Summary
Ben is the Southern California Market Leader in our Core Tax Services practice. He is an experienced tax professional with over 22 years of experience in public accounting, including 17 years with the Big Four.

Ben's experience includes serving clients in the manufacturing, distribution, technology, gaming, hospitality, entertainment, and energy industries across the western U.S. He has extensive experience in accounting for income taxes, tax department processes and technology, corporate tax matters, accounting methods, and tax consulting issues.

Ben's core competencies include tax compliance preparation and review, ASC 740 (FAS 109) preparation and review, Uncertain Tax Position (FIN48) preparation and review, and ONESOURCE™ Tax Provision Implementation.

Ben is a certified implementer of ONESOURCE Tax Provision, ONESOURCE™ WorkFlow Manager, and ONESOURCE™ DataFlow.
American Institute of Certified Public Accountants
California Society of Certified Public Accountants
Certified Public Accountant – California and Ohio
Nevada Society of Certified Public Accountants
M.Acc., Miami University, Oxford, Ohio
B.S., Business, Miami University, Oxford, Ohio