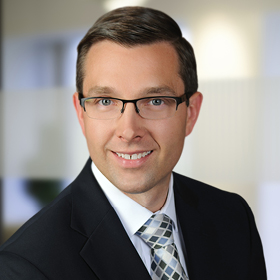 Anthony Reh
Assurance Market Managing Principal
CPA
Executive Summary
Anthony has more than 15 years of experience in public accounting and currently performs audits as the Florida Market Managing Principal of BDO's Assurance practice. Anthony works with public and privately held companies, both internationally and domestically, including several clients with varying degrees of private equity financing and/or ownership. Anthony services clients in a diverse range of industries, including technology, life sciences, media, nonprofit, manufacturing and distribution.

Anthony has extensive technical experience with Securities and Exchange Commission (SEC) and Public Company Accounting Oversight Board (PCAOB) rules and regulations. He has helped coordinate two initial public offerings (IPOs) in the past six years and has experience coordinating numerous public debt offerings and private placements. He has helped numerous clients navigate complex transactions, including mergers and acquisitions, recapitalizations, and reorganizations and routinely assists with the application of complex accounting and reporting rules.

In addition to his audit background, Anthony is an inspector in the firm's National Quality Control Group Internal Inspections Program.
American Institute of Certified Public Accountants
Georgia Society of Certified Public Accountants
Technology Association of Georgia
M.S., B.S., Taxation, Georgia State University
B.B.A., Accounting, University of Florida
Conexx--American-Israel Chamber of Commerce