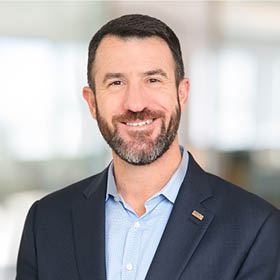 Anthony Ferguson
Assurance Principal; Fintech Industry National Leader
CPA
Executive Summary
Anthony Ferguson is an Assurance principal with more than 25 years of experience providing accounting, assurance, and advisory services to publicly-traded and privately held companies. Anthony leads the firm's National Fintech Industry Group and is active in the firm's Technology, Life Sciences, and Financial Institutions and Specialty Finance industry groups. In his role within the Technology group, Anthony has worked with a wide range of technology companies in the Adtech, SaaS, IaaS, Fintech, semiconductor, software, hardware, telecommunications, and infrastructure industry verticals. In the Life Science group, he has worked with companies in the medical device and biotechnology verticals. In the Financial Institutions and Specialty Finance group, he has worked with banks, credit unions, broker dealers, investment advisors, investment partnerships, and mortgage REITs.​
​
Anthony has extensive experience with a number of different industry-specific business models and technical matters, and has worked with management of domestic and international companies to address their accounting, regulatory, and capital market needs. He has experience assisting clients with their public company transaction and reporting needs, including initial public offerings (IPOs), follow-on offerings, and routine periodic reporting.​

​Clients have come to rely on Anthony's ability to effectively evaluate and provide advice on the finance and accounting ramifications of a number of complex matters including: revenue recognition, stock-based compensation and equity instruments, mergers and acquisitions, complex equity and debt financing arrangements, SEC reporting and compliance, internal control related matters, and various domestic and international tax matters.
American Institute of Certified Public Accountants
California Society of Certified Public Accountants
B.S., Business, California State University, Northridge
Greater Los Angeles Area Council of the Boy Scouts of America, Board of Directors
Southern California Institute of Architecture, Board of Directors