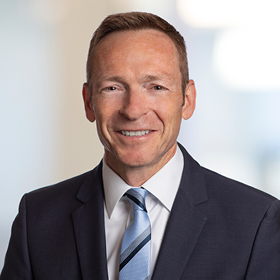 Andy Zaleski
Tax Market Leader
CPA
Executive Summary
Andy has more than 25 years of public accounting experience, advising both public and private multinational companies. He has developed and led numerous federal tax planning initiatives, including ones involving tax accounting methods and periods, cost segregation, meals & entertainment studies, and the domestic production activity deduction.

Andy has experience in various aspects of federal taxation, including complex planning and restructuring of multinational businesses with both corporate and flow-thru entities, multistate tax issues, controversy and appeal, income tax compliance, ASC 740 review, mergers and acquisitions, purchase price allocations in acquisitions, E&P studies, section 382 studies, and many others.

Andy has advised both financial and strategic buyers on mergers and acquisitions Andy is a frequent lecturer for both national and local technical training, as well as for outside professional and business groups.

Industry Focus
Andy co-leads Detroit's Manufacturing and Distribution industry group and has experience serving clients in automotive and other manufacturing/distribution industry segments. Additionally, Andy has experience in a variety of other industries, including transportation and logistics, healthcare, technology, telecommunications and service.
American Institute of Certified Public Accountants
Association for Corporate Growth, Membership Committee
Michigan Association of Certified Public Accountants
M.S.T., Walsh College
B.A.A., Accounting, Michigan State University
Children's Hospital of Michigan Foundation, Finance Committee Chair and Trustee
Detroit Regional Dollars for Scholars for Dollars Board of Advisors
Vista Maria, Board of Advisors