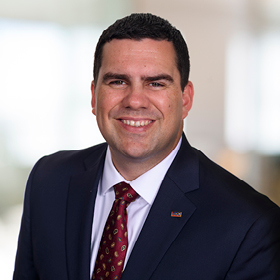 Adam Kettle
Tax Market Managing Partner, Market Leader, and Practice Leader
CPA
Executive Summary
Adam is the Ohio/Tennessee Valley Market Leader and Practice Leader for Tax. He has more than 13 years of tax experience serving a wide variety of clients. He regularly speaks on various tax matters at BDO seminars. Adam has extensive experience in income tax matters of high net worth individuals, aviation taxation, partnerships, private equity funds, Real Estate Investment Trusts ("REITs"), portfolio companies and their owners. While Adam's experience spans a number of areas, he has spent a significant portion of his career working with real estate and high net worth individuals. Prior to joining BDO in 2008, Adam worked for one of the Big Four accounting firms.

Examples of services provided by Adam and his team include, but are not limited to, the following:
Federal and state income tax compliance and consulting

Partnership modeling and capital account maintenance

REIT qualification compliance and consulting

Income tax and cash flow projections for high net worth individuals and businesses

Structuring and analyzing real estate transactions

Gift and trust tax planning and compliance

Aviation taxation

Adam is frequently called upon by his clients and colleagues to assist in complex federal and state income tax and business matters related to partnership taxation, REITs and high net worth individuals. Adam works directly with clients continuously throughout the year maintaining great client relationships.
American Institute of Certified Public Accountants
National Association of Real Estate Investment Trusts
Tennessee Society of Certified Public Accountants
M.B.A., Johnson & Wales University
B.S., Accounting, Johnson & Wales University