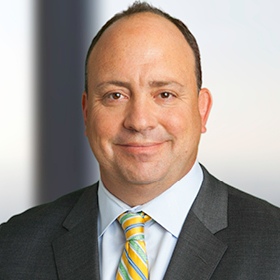 Adam Cole
Assurance and Nonprofit Practice Leader
CPA
Executive Summary
Adam is the practice leader of the New York City Metro Nonprofit and Healthcare Practices of BDO. He has more than 25 years of experience and has spent his entire career auditing and consulting with both nonprofits and healthcare organizations. Adam is one of the founding prinicpals of the Greater New York Nonprofit practice group, which has grown from 10 individuals in 1993, to about 70 individuals today. The group specializes in many subsets of the nonprofit industry, including services to social service organizations, hospitals and community health centers, and medical practices. Adam frequently speaks at several industry conferences on such topics as mergers, compliance programs, and reimbursement issues.

Adam has extensive knowledge of the reimbursement guidelines and regulations of OCFS, OPWDD, OMH, DOH, HUD and OASAS funded agencies.

Adam's extensive experience in the fields of nonprofit and healthcare auditing and consulting includes:
Auditing of a wide variety of Nonprofit and Healthcare organizations.
Uniform Guidance and employee benefit plan audits.
Business and technical consulting and operational efficiency reviews.
Successful rate appeals with OPWDD, DOH, SED and OCFS
Presenting audit reports, management letters, and trend and ratio analyses to boards of directors, audit committees, and other governance bodies.
Consulting with clients on forecasts, projections, budget and variance analysis, litigation support, indirect cost studies, internal control reviews, operational reviews, efficiency studies, fulfillment house operations, and various other business and technical consulting projects.

American Institute of Certified Public Accountants
Board Member, Child Welfare League of America
Healthcare Financial Managers Association
New York State Society of Certified Public Accountants
B.S., Accounting, SUNY New Paltz