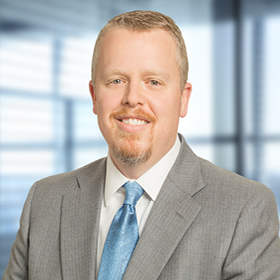 Adam Brown
National Managing Partner - Accounting and Auditing
CPA
Executive Summary
Adam is skilled at working with large and small publicly traded companies from initial public offerings to assisting public companies in responding to comments from the SEC. As the firm's National Managing Partner of Accounting, he advises clients on accounting for complex or unusual transactions and also represents BDO before regulators and accounting standard-setting organizations. In addition, Adam writes and presents technical training courses on financial accounting standards and SEC related subjects within BDO and for external audiences.
Adam is also a past member of FinREC (formerly AcSEC), which is the senior AICPA technical committee that provides nonauthoritative guidance on financial reporting matters. FinREC influences the form and content of pronouncements of bodies having authority over financial reporting standards and identifies financial accounting issues for which guidance from these bodies is needed.
Adam has completed a two-year Professional Accounting Fellowship in the Office of the Chief Accountant (OCA) at the SEC in Washington, DC. During his fellowship, Adam consulted with public companies in the application of financial accounting standards, monitored the development of accounting pronouncements at the FASB and the IASB, participated in the development of the Commission's rule proposals, and authored and presented updates on current OCA initiatives and perspectives at professional seminars.
American Institute of Certified Public Accountants (FinREC and past participant on several subcommittees and task forces)
Certified Public Accountant in State of Texas
M.B.A., Finance and Business Strategy, Southern Methodist University, Cox School of Business (honors)
B.B.A., Business Management and Accounting, Hardin-Simmons University, Kelley College of Business (summa cum laude)