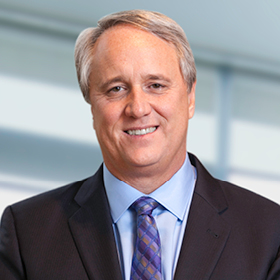 Scott Hendon
International Liaison Principal; National Leader of Private Equity; Global Leader of Private Equity
CPA
Executive Summary
Scott Hendon has more than 35 years of experience providing tax consulting services to a wide range of energy, high tech, manufacturing, distribution, and retail clients. He is the national leader of BDO's Private Equity industry group, global leader of BDO International's Private Equity industry group, and the international liaison principal for BDO in the U.S.

Scott is actively involved in coordinating various services for private equity funds and investment banks on a global basis. This includes assurance, tax, and advisory services.

Scott currently serves on the board of directors for BDO Capital Advisors, LLC, a wholly-owned affiliate of BDO USA, LLP and a leading middle market investment bank. As BDO's international liaison principal, Scott assists clients in navigating the compliance, regulatory, and cultural issues they face when entering new global markets. He also coordinates services on behalf of BDO International member firm clients doing business in the U.S.
American Institute of Certified Public Accountants
BDO Capital Advisors LLC, Board of Directors
Dallas Committee on Foreign Relations
Leadership Dallas
Private Equity CFO Association Advisory Board
Texas Tech College of Business, Advisory Board Member
M.S., Taxation, Texas Tech University
B.B.A., Economics, Hamline University