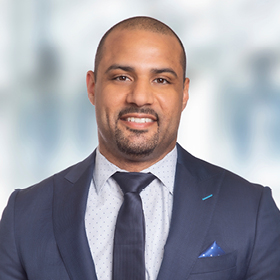 R.J. Romano
Managing Director, Management Consulting, Supply Chain
Executive Summary
R.J. has more than 20 years of supply chain experience working with manufacturers, distributors, trucking companies, and third-party logistics (3PL) providers. He has supported clients in many industries as a supply chain consulting advisor and in industry in varying senior and executive leadership roles.

R.J.'s career began as a Distribution/Inventory Supervisor for the healthcare industry, which paved the way for diverse experiences across supply chain functional areas. He was later the GM for a consumer products company and then a Regional Manager for UPS, focusing on less-than-truckload (LTL) and parcel. There R.J. managed 60-70 union and non-union employees for daily production and 250+ drivers servicing PA, OH, NY and WV. He then moved into the 3PL sector managing supply chain solutions for food and retail industry clients, working in multiple leadership roles including procurement, distribution, strategic solutions, and transportation operations. As a member of the executive leadership team, R.J. managed a $500+ million transportation budget (truckload, LTL, parcel, air, ocean) and was responsible for more than $100 million in savings for various clients, including McDonald's, Chick-Fil-A, Darden Restaurant, and Chipotle.

Prior to entering the consulting industry, R.J. was the Head of Global Supply Chain & Logistics for Matthews International (NASDAQ GSM:MATW) where he developed, implemented and managed Hub & Spoke transition, transportation optimization, centralized supply chain operations and integrated technology (TMS/WMS/Fleet Telematics). R.J. managed a network consisting of 10 manufacturing plants, five hubs and 150+ distribution centers worldwide, as well as internal OTR (Over-the-Road) and final mile distribution fleets consisting of 500+ union and non-union drivers. Since transitioning to consulting, R.J. has assisted clients at various manufacturing, distribution and transportation/logistics companies focused on supply chain strategy, network design/integrations, manufacturing process improvement, distribution/transportation operations, and technology implementation.
B.A., Supply Chain, Duquesne University