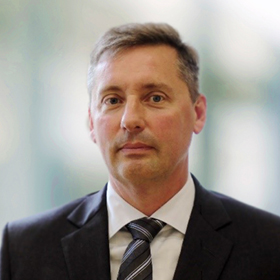 James Evans
Insurance Advisory Services Managing Director
CFA, FCAS
Executive Summary
James Evans leads the Insurance Advisory Services practice with more than 20 years of experience in insurance, portfolio management and international reinsurance, having worked with senior management and boards in the Property & Casualty insurance sector. James provides predictive analyses and actuarial services leveraging data analytics and visualization tools to deliver comprehensive risk, operational transformation and capital management services to insurance companies.

Prior to joining BDO, James worked as a Chief Actuary for a Bermuda captive reinsurer, overseeing the projection of more than $3 billion in loss reserves, including presenting analyses to various board committees. In addition, he served in the Advisory Group at a Big Four accounting firm as an Actuarial Director, working with reinsurance industry client engagements, including risk and capital management projects for the European Solvency II Regulations.

James was also a partner and portfolio manager at Prime Advisors, Inc., an investment management firm focused on insurance companies, where he helped grow assets under management to more than $8 billion. Leading a team of actuaries and data analysts, James advised clients on the predictive value of data using non-traditional methods to demonstrate and inform on investment strategies.

He began his actuarial career with Towers Perrin (now Willis Towers Watson) in their Risk Management practice, providing risk quantification analyses for corporate and insurance clients.
Chartered Financial Analyst
Fellow of the Casualty Actuarial Society
B.S. in Mathematics, Georgia State University of West Michigan, Former Board Member