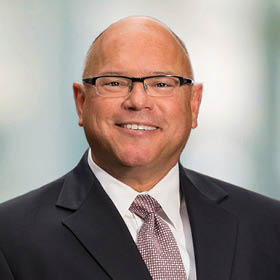 Emilio Escandon
Tax Office Managing Partner
CPA
Executive Summary
As a partner in the firm's tax practice in the U.S., Emilio brings extensive experience in both public accounting and corporate tax practice. He successfully bridges the public and the private practice, bringing to bear significant value-added to his clients.

Emilio has assisted clients in negotiating, structuring, and performing related due diligence for transactions having a deal value of over $6 billion. He has represented selling shareholders in structuring transactions including, a $1.2 billion transaction for which the tax arbitration added $200 million and two separate transactions each totaling over $300 million. Emilio also assists public and private companies with diverse tax issues including tax and accounting methods, complicated tax restructuring, and treatment of stock options.

During his nine years of corporate tax experience, while serving as Senior Vice President-Corporate Tax at Intercontinental Bank, a publicly-traded $2.5 billion Super-Community Bank in South Florida, Emilio successfully established and managed the bank's Corporate Tax Department. Previously with a Big Four accounting firm, He has extensive experience in proactively managing a diversified portfolio of clients.
American Institute of Certified Public Accountants
B.S., Accounting, University of Florida