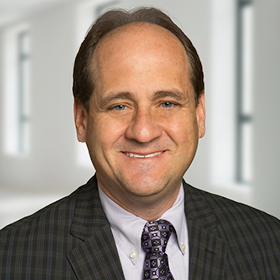 Adam Berebitsky
Tax Principal
CPA
Executive Summary
Adam co-leads BDO's Restaurant practice and serves as an advisor to restaurant companies and their owners across the U.S. Adam works with restaurants of all sizes and ownership structures, including franchisors, franchisees, public companies, and independent brands.
Leveraging his more than 31 years of public accounting experience and deep knowledge of the restaurant industry, Adam consults with clients on such issues as tax savings strategies, benchmarking, and entity structuring. He has significant experience in federal and multi-state tax areas and has helped many clients with transactions and designing structures for the purchase and sale of business operations.
Adam is regularly quoted in industry publications such as Restaurant Finance Monitor and QSR Magazine and is the author of BDO's quarterly restaurant benchmarking report, The Counter. Adam is also the co-creator of BDO's Restaurant CFO Bootcamp.
American Institute of Certified Public Accountants
The Ohio Society of CPAs
B.S., Accounting, Indiana University
Amyotrophic Lateral Sclerosis (ALS) Association – Northern Ohio Chapter, Past President
College Now, Board Member
Leadership Cleveland, Class of 2015
Milestones Autism Resources, Board Chair