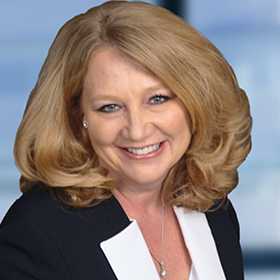 Sandy Worthington
Partner
CPA
Executive Summary
Sandy Worthington has more than 20 years of assurance and advisory experience in public accounting. She serves a diversified client base of both privately and publicly held companies, some with international operations, primarily within the technology, manufacturing, transportation and consumer products industries.

Sandy has significant experience assisting clients with complex accounting issues, internal controls, and US generally accepted accounting principles (GAAP), Securities and Exchange Commission (SEC), and International Financial Reporting Standards (IFRS) reporting requirements. Sandy also has experience with debt and equity registration statements, including initial public offerings (IPOs), resolution of SEC comment letters, acquisitions--including due diligence--and divestitures, including carve-out audits.

Sandy serves as the Assurance Office Managing Partner for BDO's Cincinnati office, where she is responsible for financial performance, operations and talent-related matters. In addition to her public accounting experience, Sandy spent three years as controller of a leasing subsidiary of a manufacturing company.
American Institute of Certified Public Accountants
Ohio Society of CPAs (OSCPA)
B.S. Business Administration – Accounting and Finance, Wright State University