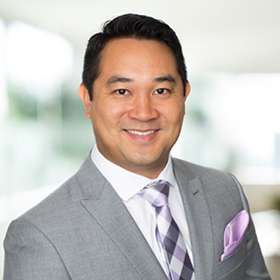 Ryuichi Okamura
Wealth Advisory Chief Operating Officer
Executive Summary
Ryuichi demonstrates success in maintaining effective business/financial procedures, optimizing operational capabilities, and deriving strategic decisions. He outperforms in fast-paced and results-driven environments, with solid skills in defining policies/regulations, and implementing procedures to mitigate risk and optimize performance. He saves a significant amount of BDO Wealth Advisors resources by developing and implementing new policies and procedures. He meets established deadlines by demonstrating strong analytical and problem-solving skills to achieve corporate objectives.

Ryuichi successfully meets assigned goals and remains under budget on most categories while meeting and even surpassing revenue forecast. He has vast experience in compliance regulation with the SEC, specifically for RIA firms. His knowledge and experience has been acquired around SEC RIA industry.

He has extensive experience improving operational efficiency and increased productivity by administering day to day operations, focusing on technology, and keeping up with innovation and implementation of technology. He speaks three different languages: Vietnamese, French, and English.
B.B.A., Finance & Financial Services (double major), University of North Florida
Dreams Day

Habitat of JAX

Jacksonville Homeless Shelters

Ronald McDonald

Wounded Warrior Project