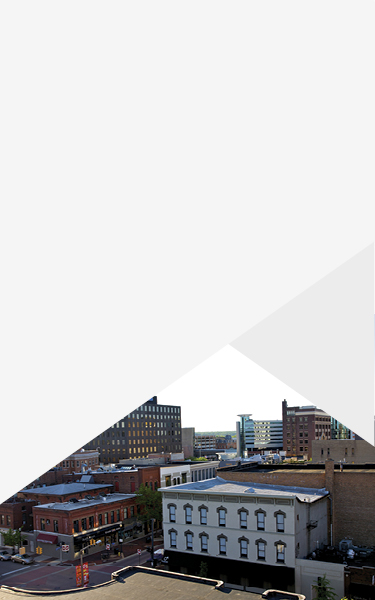 Providing insight and assessment to clients in Kalamazoo and throughout southwest Michigan
In a city known for its ability to adapt to new markets, BDO's Kalamazoo office helps companies in a broad diversity of industries build strategies to address evolving trends. Our downtown Kalamazoo office provides the local presence, experience, accessibility and insight businesses expect from BDO. And cross-functional teams offer a comprehensive array of assurance, tax and advisory services, utilizing the depth and breadth of resources offered by a leading global accounting and advisory firm.

BDO is a community of talented professionals, collaborating with one another and our clients to define and enable meaningful success. Our commitments — to exceptional client service and an exceptional people experience — are at the core of our business, and our contributions power our work in manufacturing and distribution, gaming, construction, hospitality, and other key industries across the region. Our national and global resources are here to help you chart additional strategies for success.
BDO Kalamazoo Office
211 E. Water Street
Suite 300
Kalamazoo, MI 49007
Community Engagement
BDO's core purpose of helping people thrive, every day, extends beyond our clients and into our communities. We encourage our people to give of their time, talents and resources by committing themselves to local and national charities in and around Kalamazoo. Our corporate social responsibility program, BDO Counts, builds on this generosity of spirit through our local, regional and national community initiatives to which our people contribute their energies.
Big Brothers Big Sisters of Southwest Michigan
Big Brothers Big Sisters of Southwest Michigan
BDO Kalamazoo is committed to supporting local community initiatives, including Big Brothers / Sisters, who is dedicated to creating and supporting one to one mentoring relationship that ignite the power and promise of youth.
BDO Counts
BDO Counts
BDO's social impact program, BDO Counts, offers our employees the opportunity to help others thrive and give back directly to the communities in which we live and work.
Housing Resources
Housing Resources
BDO Kalamazoo's purpose of helping people thrive is reflected through the support of Housing Resources, who is committed to assuring housing for socially or economically vulnerable people of Kalamazoo County.