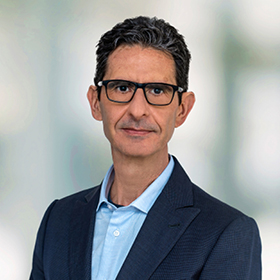 Andrea Greco
Managing Director, Management Consulting, Supply Chain
Executive Summary
As Managing Director of Supply Chain in the Management Consulting practice, Andrea is responsible for leading the BDO Supply Chain and Procurement service line in the U.S.

Prior to joining BDO, Andrea was the global Chief Procurement Officer at CBRE, Tyco and Unisys and Chief Operating Officer at Fila. Previously, he was a member of the supply chain leadership team at a Big Four firm's Consulting in Europe and the US, focusing on the automotive, aerospace and consumer products industry sectors for clients such as Ferrari, Ford, Whirlpool and Kellogg's.

Andrea has extensive experience leading the strategic direction and operational improvements of procurement and supply chain organizations, including strategic sourcing, vendor management, P2P implementations, supply chain ESG initiatives, as well as logistics, distribution and manufacturing operational improvements at a global level.

In recent years, Andrea has focused on ESG aspects of supply chain management, developing methodologies and processes to address scope-3 carbon emissions, forced labor compliance and other sustainability and governance requirements and corporate goals.
M.S.M., Purdue University Krannert School of Management – Fulbright scholarship recipient

B.S., Management, Universita' Commerciale L. Bocconi, Milan, Italy